25 mcg vitamin D3 (1000 IU), 100 softgels
Solgar
Each softgel Vitamin D3 Solgar contains 25 micrograms of vitamin D3, derived from fish liver oil and supporting the immune system.
Vitamin D3: high dosage
This food supplement
Solgar Vitamin D3
based, derived from guaranteed pure fish liver oil. Without vitamin A, each softgel contains 25 mcg (1000 IU) of vitamin D3.
Virtues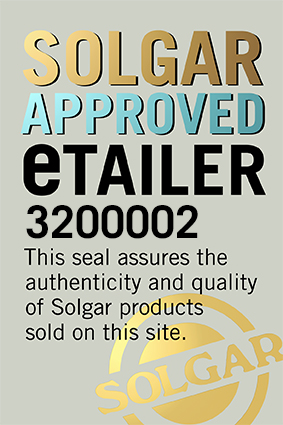 Vitamin D3 is
the
most effective
form of vitamin D.
Vitamin D plays a role in the absorption of calcium in the bones, and supports the immune system. A vitamin D supplement is used to supplement the diet or increased need (such as pregnant women and the elderly). People with dark skin or people who are exposed to little sunlight also have an important need this supplement.
Dosage
As a dietary supplement for adults one softgel per day to swallow preferably with meals, or on the recommendation of a therapist.
Composition
Ingredient per softgel
Safflower oil
Envelope of the softgel


133 mg
62 mg
Vitamin D3
(liver oil extract of fish and cholecalciferol) (1000 IU)
25 mcg
(500% RDA *)
 * Recommended Daily Allowance

Special precautions
Observe the instructions for use and recommended dosage.
Consult an expert before use in case of pregnancy, lactation, illness or medication use.
Store at room temperature, protected from light and moisture.
Keep out of reach of children.
Dietary supplements can not replace a balanced diet and a healthy lifestyle.
Packing
100 softgels
Net Weight: 58 g
Dark glass bottle that provides optimum protection against light, moisture and oxygen.
Solgar
Customers who bought this product also purchased
This website contains a significant amount of informations. It is not a medical website. The exempted reflections, cannot in no case to replace a consultation in a doctor or a therapeutist that it returns to you to contact for your follow-up.
Copyright© 2004-2019 Aroma-zen SPRL n°Siret 51151936500015 - VAT number FR65511519365 - VAT number BE0425925218 | Website created by www.prosolit.be